Get to know our Schemes Department
Posted on 15th June 2017 by Alex Worthington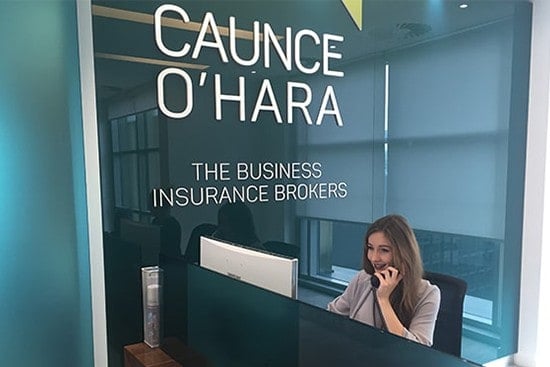 Last year Caunce O'Hara celebrated its 20th year in business and would you believe that some of our staff have been here since the very start?
We have seen promotions, apprentices, babies and retirees as well as ten year and five year working anniversaries. Every year there has been approximately 36,000 cups of tea made, 2,100 packets of biscuits dunked and let's not even think about the amount of pies scoffed at National pie day.  Although ashamed of our pie consumption we are proud of the tens of thousands of pounds we have raised for charity.
The Caunce O'Hara teams are the cogs that keep the wheels on track; they are here for you whenever you need them, offering you support on a one to one basis with a dedicated handler assigned to you.
A company's success is defined by its people and we are very proud of ours. So, we want to show them off. Over the next few weeks we will give you an insight to each of our teams, sharing a little about them and what they do.
This week we want you to meet our Freelance Schemes Department and get to know them a little better.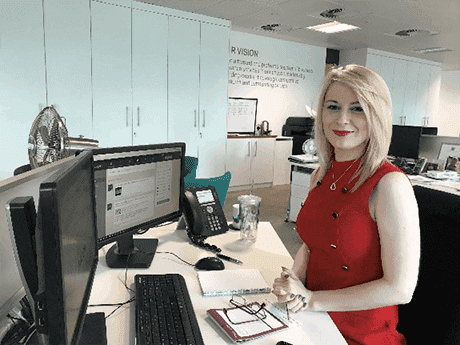 Natalie Albert
Commercial Director
I've been at COH for 10 years now, I started just after my 21st Birthday as the Claims Administrator. Opportunity and nurturing from others helped me progress quickly through the business. I think I have done almost every role possible in my time, this helps me relate to all aspects of the business. I enjoy my position as Commercial Director as I can interact with every department and understand every customer we have.
Likes
Reading (everyone says this but I really do), eating out, socializing and at the moment Peaky Blinders, I'm hooked.
Dislikes
Traffic, being cold (I keep a hot water bottle under my desk just in case).
Favourite thing about Caunce O'Hara
The people I work with. We have a great team and friendly, family atmosphere we all have a lot of fun together whilst working hard for our customers.
---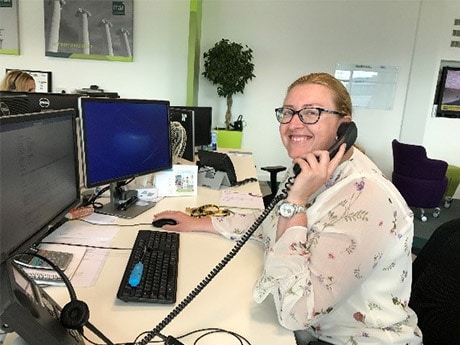 Donna Beanland
Schemes Director
I have been at Caunce O'Hara just under 18 years.  I started on Reception and worked through the ranks to Schemes Director.  I have a perfect home life to compliment my work life, with a delightful 10-year-old stepson keeping me busy.
Likes
Travelling, family, reading, theatre and TV.
Dislikes
Sand, the conflict in the World today and creepy crawlies.
Favourite thing about Caunce O'Hara
The family feel and approachableness of everyone from the board down.
You have 5 minutes to gather what you can to spend your days in your favourite country all expenses paid, what do you grab first?  My instinct was to say William but with hindsight I think it would probably be my iPod or Kindle hard to choose between these two.
---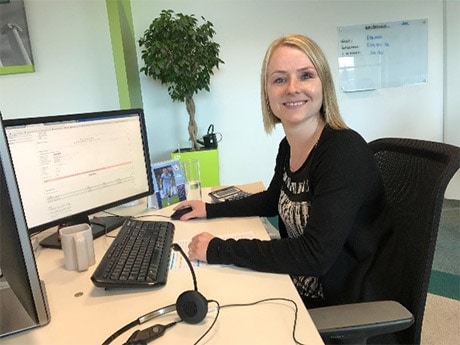 Natalie McGrail
New Business Account Handler
I have been at Caunce O'Hara for 4 years starting on the renewals department. I have recently just moved over to the New Business team.
Likes
Walking my dog Charlie and reading.
Dislikes
I don't like dark mornings especially when it's cold and mushrooms.
Favourite thing about Caunce O'Hara
It's like a small family.  Everyone here is lovely and we all get on really well.
Your dog Charlie turns around one day and talks to you, how do you react?   Made up, I would be so happy.  I always want to know what he is thinking
---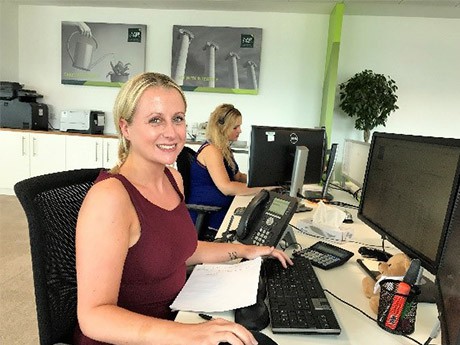 Stevie Jepp
New Business Account Handler
Before starting at Caunce O'Hara I was a claims handler in motor insurance for just over 5 years.  I am part of the New Business team and I will soon be approaching my 5-year working anniversary.
Likes
Food especially pizza, camping, holidays (sunny holidays) and dogs.
Dislikes
Olives, spiders and public transport.
Favourite thing about Caunce O'Hara
The people I work with.
You're given the chance to design your own Pizza 'The Stevie'.  No holding back… what's your topping?   What I usually have – chicken, sweetcorn, peppers and mushrooms.
---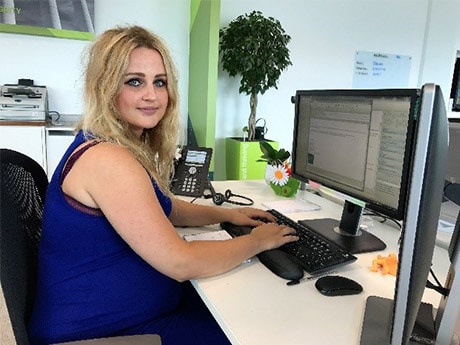 Anna Sarnacka
Schemes Account Handler
I have been working at Caunce O'Hara for 10 years servicing our online schemes clients.  I like working so closely to our customers, it always brings something new and different to my day.
Likes
Gardening, interior design and loud music.
Dislikes
Fennel, the only veg I would never eat and gloomy days yep, I still live in Manchester.
Favourite thing about Caunce O'Hara
The people I work with.  I have been working here 10 years now and during this time I have met a fantastic bunch of people!
If your fingers actually turned green, would you continue gardening?  Yes, I definitely would.  They have turned green before and I didn't stop then.
---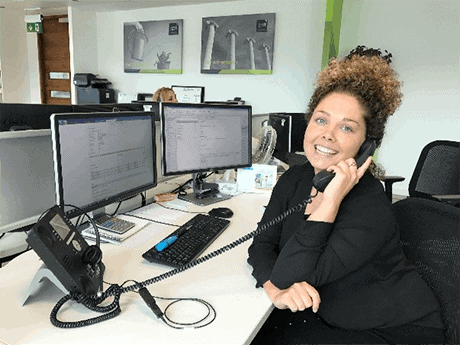 Katie O'Sullivan
Schemes Account Handler
I have been at Caunce O'Hara for 2 and a half years.  During my time, I have made some great friends.  I started on Reception and I am now at the heart of the busy online schemes department.
Likes
I love working in the city centre and spending time in Manchester outside of work.  I'm a supporter of Manchester City.  I love travelling to Mallorca, I like to fly out there when I can. Making people smile.
Dislikes
Manchester United
Favourite thing about Caunce O'Hara
The people.  We all get on really well – it's a happy workforce
You can only eat in one Manchester restaurant for the rest of your life, where do you choose?
Albert Schloss, the food is great with a big variety of choices on the menu. It also has a really great atmosphere.
---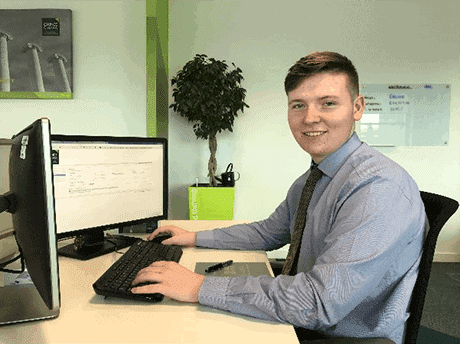 Sam Keogh
Schemes Account Handler
I joined Caunce O'Hara as an apprentice as soon as I left school and I am now a full-time employee. Since joining I have been made to feel really welcome. In the short period I have been here, I've already achieved my Cert CII.
Likes
Football (Man City), socialising with friends, films and working in Manchester City centre.
Dislikes
Man Utd, Manchester weather.
Favourite thing about Caunce O'Hara
The people, annual trip away and office team building events (like World Food Day)
If someone paid you a million pounds to truly support Manchester Utd for a year, would you do it?   No!!  (There was absolutely no hesitation in his answer!)
Back to News