Have a Happy (and Safe) Christmas!
Posted on 2nd December 2016 by Steve Haines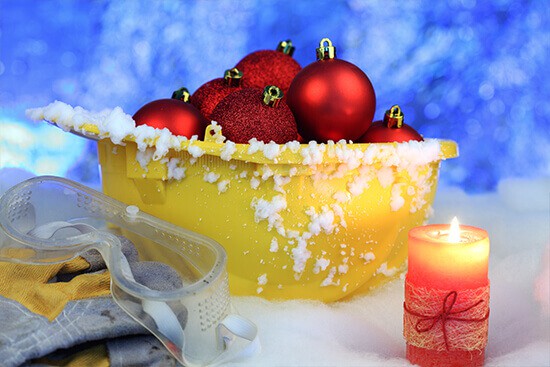 This business insurance product is offered by our partners at Caunce O'Hara Insurance Brokers Limited. To find out more please visit www.cohibl.com or call 0333 321 1403.
---
Christmas should be a safe as well as a happy time and our dedicated Risk Surveyor, Steve Haines has the following tips for reducing fire and safety risks around your Christmas decorations this season.
Oh' Christmas tree
Choose a fresh Christmas tree with higher moisture content that stays greener and position away from 'inception' hazards such as fire places and televisions. Never use lighted candles on
Christmas trees!
Fire Warning
Artificial trees and decorations should be fire resistant, non combustible and non conductive. Metallic ornaments which may come into contact with defective wiring to Christmas lights should not be used.
Let there be light!
Choose lighting appropriate to the environment. Indoor lighting should not be used externally as the electrical connections are not properly weatherproofed.
It's better to be safe than sorry
All lighting should be fully inspected before use. Check for cracked bulbs, charred fitments and frayed sheathing, and exposed wires. Lights should be discarded if found defective in any way.
Turn them off! 
Christmas lights should be turned off when retiring for the night or leaving the premises unoccupied. Make sure you double check you have switched them off.
A candle cannot burn without fire
Candles are a rising cause of fire. In 2003 there were 1,791 fires, 22 deaths and 664 casualties! If candles are considered necessary they must be placed in a safe place on a non combustible  surface away from combustible material such as curtains and Christmas presents and lit only by a responsible adult who should remain in attendance. Candles should be fixed in sturdy holders and don't forget when leaving BLOW THEM OUT!
Just don't do it! 
Packaging and discarded Christmas trees should not be burnt on open fires.
Now you've blown it
Electrical power points and extension leads should not be overloaded and all cables inspected
before use avoiding coiling or bunching cables that may cause overheating and plugging in
correctly to avoid 'arcing'.
Burn baby Burn!
If Christmas dinner is 'destroyed' by fire smother the pan or tray with a lid or damp tea towel and do not throw water onto the flame given the potential displacement of flammable oil and grease and do not switch on extract hoods as this may cause flames to spread.
We hope you will find these points helpful and will enjoy a happy and safe Christmas.
For further information please contact our Surveyor, stevehaines@hjsites.co.uk
Back to News