Stay up to date with the latest health and safety legislation and your business will be a better place to work, as well as being protected against prosecution.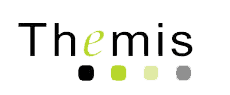 Our health and safety audit, provided by specialist provider Themis, will make sure you're meeting the latest regulations, by assessing your workplace and advising you on how to implement any necessary changes.
Complying with health and safety legislation is crucial to your business, not only to make sure you're trading legally, but also to protect those who work for you and with you.
We also offer health and safety training for your staff, so everyone understands their role in preventing, and responding to, accidents at work.
So your business can look forward to a healthy future.