Contractors concerned about their IR35 status can take steps to protect themselves
Posted on 1st October 2018 by Phil Ainley MCIM
With the anticipated roll-out of IR35 reform in 2019 to the private sector and the persistent and constant doom-mongering around the topic. There is at least one ray of hope that UK contractors can rely on… Tax Enquiry and Legal Expenses insurance.
There is no specific insurance policy for contractors to buy that insures them against IR35, but a Tax Enquiry and Legal Expenses insurance policy will at least cover you in the event that you are investigated by the HMRC regarding your IR35 and taxation status.
 GET YOUR LEGAL EXPENSES QUOTE HERE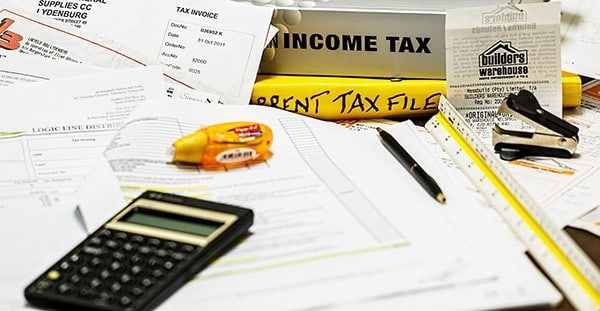 Tax Enquiry and Legal Expenses Cover
Caunce O'Hara Tax Enquiry & Legal Expenses insurance provides you with £100,000 of cover (any one claim) for representation costs in the event of an HMRC investigation, meaning you aren't fronting the cost yourself.
Before, during and after an IR35 investigation you may need to seek advice. The policy provides access to free helplines to guide you in IR35 issues, tax advice, legal advice, business law and counselling.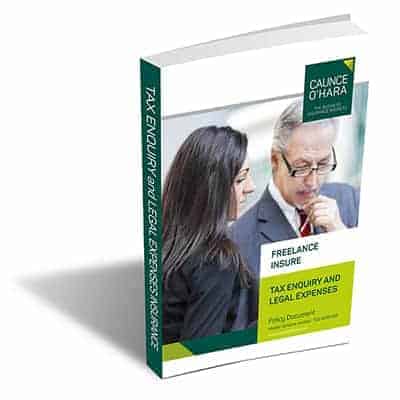 More than just IR35 cover
This policy is extensive in its coverage and provides a comprehensive level of insurance for most
instances where legal costs and expenses are incurred, including:
Employment disputes and compensation awards, including employee civil legal defence costs and expenses
Legal defence – costs and expenses to cover the insured person's legal rights including: criminal pre-proceedings cover, criminal prosecution defence, data protection and information commissioner registration, and wrongful arrest
Contract disputes – arising from an agreement which has been entered into by you, or on your behalf, for the purchase, hire, sale or provision of goods/services.
Debt recovery – recovery of money and interest due from the sale or provision of goods or services, including enforcement of judgments
Personal injury – costs and expenses for an injured person's and their family members' rights following a specific or sudden accident that causes death or bodily injury to them
Property protection – including trespass, legal nuisance, any event which causes physical damage to your material property
Tax protection – a tax enquiry (including IR35 regulations), an employer compliance dispute, a VAT dispute, an IR35 dispute
Identify theft protection – cover for the victim of identity theft for the costs incurred by the insured person for phone calls, faxes, postage for communications with the police, credit agencies, financial service providers, other creditors and debt collection agencies.
Statutory licence appeal – an appeal to the relevant authority following a decision by a licensing or regulatory authority to suspend, alter the terms of, refuse to renew, or cancel your licence.
Jury service and court attendance – to perform jury service, to attend any court or tribunal at the request of the appointed representative
Some of these issues can leave you having to pay thousands of pounds out of your own pocket if you do not hold this type of cover.
 >> CLICK HERE TO GET YOUR COVER FOR ONLY £75.00 
The added bonus contractors can take advantage of
For only £144.00 you can add a IR35 Contract Review to your policy. The review is aimed at defining your IR35 status in the eyes of HMRC for tax purposes and informing you if your contract passes the test for IR35.
 >> CLICK HERE TO GET YOUR COVER FOR ONLY £75.00 AND ADD A IR35 CONTRACT REVIEW FOR ONLY £144.00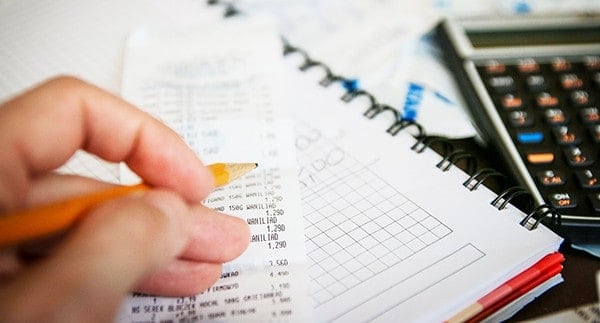 ---
If you would like further information about Tax Enquiry and Legal Expenses insurance before purchasing, please contact our award-winning Schemes team on 0333 321 1403
---
Related Articles:
4 reasons why having a Tax Enquiry and Legal Expenses policy is more important than you think!
How Tax Enquiry & Legal Expenses cover can help you in the event of an IR35 investigation.
Back to News