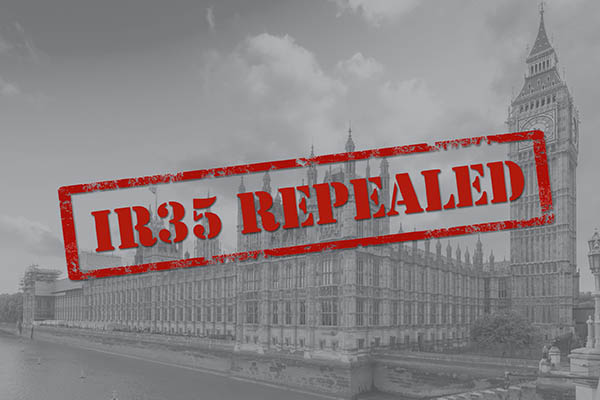 On Friday 23 September 2022, as part of his mini-budget speech, the Chancellor of the Exchequer, Kwasi Kwarteng, committed to repealing the off-payroll working legislation, which was supposed to reform IR35.
From April 2023, the IR35 reforms, that were rolled out to the public sector in 2017 and the private sector in 2021, will no longer apply.
This will revert the reforms back to the original rules in which the contractor will be responsible for self-determining their status for tax purposes.
The announcement will no doubt be welcomed and toasted by contractors and businesses alike. With the new prime minister, Liz Truss, keeping to her word to not only review the legislation, but to repeal it altogether.
The current legislation has been in place for five years, and it is widely considered to be flawed, as the Court of Appeal case regarding HMRC v Atholl House Productions Ltd showed in April 2022, and to have been a reason for stunted economic growth.
The repeal will remove an onerous burden on hiring companies, whilst giving back autonomy to freelance contractors across the UK.
---
Sources:
https://www.fountaincourt.co.uk/2022/04/the-court-of-appeal-hands-down-judgment-in-hmrc-v-atholl-house-productions-ltd/
https://www.contractorcalculator.co.uk/breaking_payroll_ir35_reforms_repealed_april_566510_news.aspx
---
---