If you receive a letter from HMRC regarding an IR35 tax enquiry it is important that you immediately seek advice from an IR35 expert. If you have a Tax Enquiry & Legal Expenses insurance policy, then it is vital that you contact your insurance provider and make your claim straightaway.
Before we look at how you can protect yourself from an IR35 enquiry, let's take a brief look at the HMRC investigation process itself.
Why seeking professional advice is key for an IR35 investigation
An IR35 enquiry is not something you should attempt navigate on your own. The legislation is complex, the legal arguments are based around case law, rather than any clear legislation, and you will be up against trained HMRC case officers who will be happy to interpret the facts to suit their own arguments.
Engaging an IR35 expert for their professional advice from the outset will give your case the best possible chance of success and help set out your stall should you receive a 'Check of Employer Records' letter from HMRC.
The 'Check of Employer Records' letter provides you with the opportunity to set out your position and why you believe your engagement is outside AIR35. However, it also hints that HMRC want to be able to establish whether you can demonstrate that you have undertaken a level of due diligence to satisfy their requirement for taking reasonable care in your IR35 decision-making.
This is when the expertise of an IR35 specialist is needed as they will want to review the contract(s) and highlight the positives and question you about the actual working practices of the engagement, with a view to demonstrating that the working practices support the contractual terms.
When this change in enquiry approach was introduced, our colleagues at Markel Tax found that a detailed response to this letter had a one in three chance of closing the enquiry.
However, it appears that HMRC case officers have reverted to rarely accepting the response but will usually respond themselves with a working practices questionnaire that may contain over 100 questions and they will certainly want to approach the end-client for their view.
The danger with this situation is that someone responding from within the end-client organisation may have little knowledge of IR35 and the engagement you were working on.
If HMRC do not accept the initial response, it can be the start of multiple correspondence being exchanged whilst HMRC will be requesting a meeting with you the contractor. There is no obligation for any taxpayer to meet with HMRC and rarely would there be any value to putting you into the high-pressure environment and so meetings are routinely refused.
What if the matter cannot be resolved by correspondence?
If the matter cannot be resolved by correspondence and has reached an impasse, then the next stage may be to take advantage of HMRC's 'Alternative Dispute Resolution' (ADR) service which allows the case to be discussed face-to-face with an independent HMRC facilitator who was not involved in the original enquiry.
ADR can be used before and after HMRC has issued a decision that can be appealed and at any stage of an enquiry, including:
during a compliance check when you are unable to reach an agreement with HMRC, or where progress in the enquiry has stalled.
at the end of a compliance check, when a decision has been made that you can appeal against.
Alternative dispute resolution does not affect your right to appeal, or to ask for a statutory review.
As you can see, the process would extremely complicated, time-consuming, and stressful without the assistance of an IR35 expert.
For more in-depth information about the process read our article What to expect from a HMRC IR35 investigation.
How can you protect yourself from an IR35 investigation?
There are more options to protect yourself from the negative effects of IR35 than you may think.
1. Tax Enquiry and Legal Expenses insurance
Caunce O'Hara's our Tax Enquiry and Legal Expenses insurance policy ensures that you are appointed with an IR35 specialist consultant to take you from the opening 'Check of Employer Records' Letter through to Tax Tribunal if necessary.
The policy provides you with £100,000 of cover (in any one claim) for legal representation costs incurred in the event of HMRC investigation or other dispute, including:
Employment disputes
Employment compensation awards
Property and landlord and tenant disputes
Criminal defence
Tax protection
Regulatory compliance
Court attendance costs, including jury service.
Employment extra protection
Identity theft
Contract disputes.
The policy also offers a free legal helpline.
The policy is only £75.00 per annum, which we think is a small price to pay for so much value.
Click here to purchase your Tax Enquiry & Legal Expenses insurance today.
2. Contract review
The IR35 contract review will look at both the specific contract signed by the contractor and the working practices of the contract. The contract review will be undertaken by an expert IR35 contract reviewer whose procedures have been approved by our taxation partners at Markel.
The contract review must pass the contract/engagement as being outside IR35 and not 'caught' by the IR35 Intermediaries Legislation.
The contract review is available for the special discounted price of only £60.00 when purchased with the Tax Enquiry & Legal Expenses insurance policy.
Click here to purchase your contract review today.
3. Tax losses insurance
Based on the result of the IR35 contract review determining the contractor to be outside IR35, this policy will cover the net tax loss which arises when HMRC successfully argue that an insured's qualifying contracts falls inside IR35. The contract review must pass the contract/engagement as being outside IR35 before the Tax Losses insurance policy will be made available to purchase.
Please click here for information about Tax Losses insurance
4. How you can protect yourself if you are being engaged by a small company.
HMRC have determined that small companies are exempt from making IR35 status decisions which removes approximately 1.5 million companies from the requirements of the Off Payroll Working legislation.
Small companies must meet at least two of the following criteria:
Turnover of no more than £10.2 million
Balance sheet total of no more than £5.1 million
No more than 50 employees
Whilst small companies engage only a small proportion of the contractor population, their exemption from decision making means that the contractor retains the responsibility for determining the IR35 status of the engagement (and the liability for getting it wrong) after April 5th.
If you are engaged by small company, your personal service company (PSC) will be continued to pay gross and you determine how you will be remunerated. It will be your responsibility to demonstrate due diligence and that your outside IR35 decision is based on an a proper assessment of the contractual terms and working practices, so it would be appropriate to have the engagement   with an IR35 contract review and even consider purchasing the tax losses insurance policy, which will cover net tax loss that arises when HMRC successfully argue that an insured's qualifying contract falls inside IR35.
Caunce O'Hara offer a range of business insurance solutions to help contractors stay protected including Tax Enquiry & Legal Expenses Insurance, which provides cover for costs incurred by a HMRC investigation. Tel 0333 321 1403.
Markel Tax offer expert IR35 tax services and can help your business ensure it is compliant with the legislation. To speak to one of their experts please contact 0333 920 5708.
---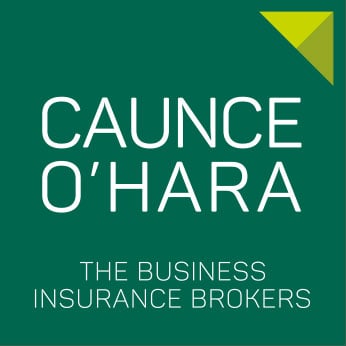 Last updated February 1, 2021
---