Veriserv, our key partner for electrical testing and compliance serving
Posted on 29th May 2018 by Steve Haines
Veriserv are our key partner in electrical testing and compliance servicing.
They provide an accredited, comprehensive and technically modern quality service in all areas of electrical testing and statutory written examination schemes.
Their efficient and remotely accessible report database bespoke to client requirements offers reassurance that electrical safety management is procured correctly. Their 'one stop shop' approach of delivering a programme of remedying defects ensures compliance with insurer's policy conditions.
Over many years we have recommended the services of Veriserv who meet our clients and our own expectations on integrity and very high standard of servicing.
By way of a case study one of our clients based in Sheffield struggled to receive adequate support and assistance from their own electrical contractor who had categorised their report defect work as Code 1 and quoted in the region of £30,000 worth of work. This report alarmed the insurer and we worked with Veriserv to establish the accuracy of the report. The report was found to include many errors and many items should have been downgraded to Code 2 and 3 with the consequent reduction in the quotation to less than £1,500.
Their honest reporting is the key to reassuring both client and insurers in developing an effective mutually supportive business relationship to the extent we feel you would not want to use any other contractor.
Veriserv's range of services includes security, access systems and fire equipment. There is a high level of technical competence throughout the company and ready willingness to support you in all your compliance requirements.
Veriserv. …"Keeping people safe and businesses compliant"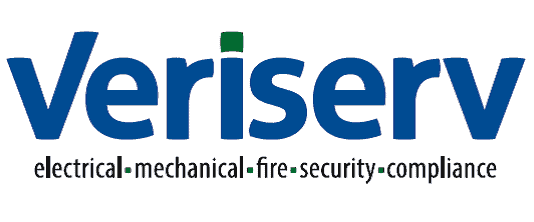 Back to News