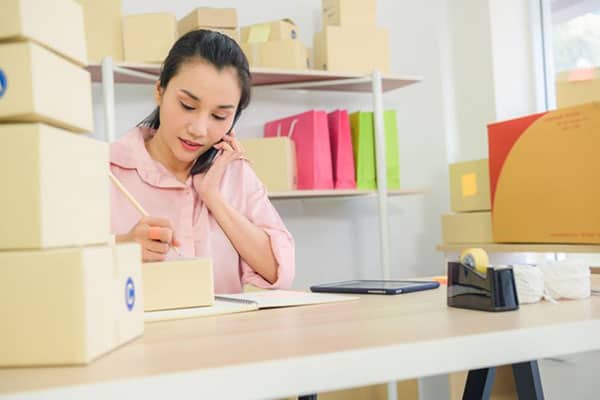 Did you know some of the world's largest brands began as side hustles? From Under Armour to Yankee Candle, inspirational examples of side gig success stories can be found everywhere. This means, at one time or another, these huge global brands went through the transition from small sideline to full-time business.
However, deciding to go full time is not only massive for your business, it also has huge personal consequences. This begs the question – what is the best way to go about turning your side hustle into a thriving full-time company?
In this guide, we take a look at the steps you have to take in order to successfully turn your side hustle into a profitable full-time business.
How to turn your side hustle into a full-time business
The transition from side gig to full-time occupation is unique for every side hustle. While taking the plunge is a smooth process for many, others experience teething problems as they adjust to a new working dynamic. To help make the transition as painless as possible, follow the steps below.
Check your finances
Before deciding whether to make your side hustle your primary focus, it's vital you evaluate your own financial situation. Ultimately, while a side gig's main purpose may be to supplement your existing income, a full-time business is responsible for your entire income. If you make the transition too early, you are not only jeopardising the business' future, but also your own personal finances.
With this in mind, it is a good idea to think about your personal outgoings before making the decision. As a minimum, you need to be sure the profit you take out of your business each month will cover your outgoings. If this is not the case, now is not the right time to take the plunge.
It's also sensible to have reserves in the bank. After all, you never know what's around the corner. Indeed, a few bad months for your business could be devastating for you personally if you have nothing to fall back on. Anything from a flood that destroys your stock to a worldwide pandemic that stops you trading for a period of time could have a huge impact on your life. So, we suggest saving 12 months of expenses that can cover your monthly outgoings. This money will protect you if something goes wrong. As we look at later in the guide, investing in certain insurance policies, such as business interruption insurance, is also a good idea.
Think about incorporation
Many side hustles start off operating on a sole trader model. This makes sense, as a business of this nature is cheaper and quicker to set up, making it ideal for first time small business owners. However, when it comes to turning your side hustle into a full-time business, it's a good idea to think about incorporation.
Incorporation refers to the process of officially registering your business with Companies House. By registering as a limited company, you are protecting your own personal assets. This means, should your business run into financial difficulties, your personal wealth is protected. This is not the case if you continue using a sole trader business model. As your business starts to grow and becomes a primary source of income, this is crucial.
There are other benefits of incorporation too. As a limited company, your business will also be more tax-efficient. This means profits are taxed at a lower rate than those of sole traders, meaning a higher take home pay for you as an owner. Finally, limited companies also tend to benefit from more credibility. This is because limited companies are often seen as larger, more official organisations. This brings with it an increased level of confidence in your business.
Purchase/upgrade your insurance policies
Even if your side hustle is already protected by professional indemnity cover and/or public liability insurance, you need to re-evaluate your insurance options when you go full time. This is because, as your business grows and changes, so will your insurance needs. The level of cover you need will start to grow, as will the different types of cover your business could benefit from.
It's also important to consider your legal obligations when it comes to insurance as your business expands. For example, if your former side hustle reaches a point where you need to hire employees, you have a legal requirement to purchase employers' liability insurance.
Fortunately, many providers offer specialist insurance packages that supply a range of different covers. Here at Caunce O'Hara, for example, we offer comprehensive policies tailored to a whole host of different trades and professions. This means, no matter what your new full-time business specialises in – from tutoring to photography – we have bespoke insurance policies designed to keep your business financially protected.
Set achievable goals for growth
Setting new goals is an important process when taking your business full-time. Split into both short and long-term targets, these goals should be set depending on your own unique ambitions. For example, if growth is what you want to focus on in the first few months of full-time trade, set revenue targets. On the other hand, if keeping your existing customers happy during the transition is your priority, targets may be more tailored to customer satisfaction indicators.
The important thing to remember when setting these goals is to manage your own expectations. This means ensuring all goals are actually achievable. While being ambitious is important, setting targets that are unrealistic can end up doing more harm than good.
Give it time to take off
The final thing all side hustlers need to be aware of before going full time is that success rarely happens overnight. The goals and targets you set should form a pathway to follow, but should not be the be-all and end-all. This is to say, you need to prepare yourself for missed targets, disappointing sales months, and various other hiccups down the road.
Small businesses are notoriously unpredictable and need to be given time to succeed. If you are looking for guaranteed security and overnight success, now might not be the best time to go all out and commit to your side hustle full-time. However, by taking the steps above – getting your finances in order, protecting your personal assets, purchasing insurance policies, and setting achievable goals – you'll give your side hustle the best possible chance of thriving as a full-time business.
---
Related Articles:
https://www.caunceohara.co.uk/the-rise-and-hidden-downfalls-of-side-hustlers/
https://www.caunceohara.co.uk/how-to-start-a-side-hustle/
https://www.caunceohara.co.uk/how-to-turn-a-side-hustle-into-a-business/
https://www.caunceohara.co.uk/how-to-find-a-good-side-hustle/