Going back to work after a few weeks of relaxation, indulgence and festive celebrations can be daunting.
By January many of us are spent up, the weather is gloomy and after the highs of Christmas, there can be a dull sense of having nothing to look forward to.
Typically, a lot of us get ourselves feeling motivated in January by heading to the gym but with lockdown 3.0 underway, that isn't an option this year.
Amid an anxiety-inducing pandemic and another lockdown, the usual January blues might seem even tougher this year to beat.
Despite these circumstances, you don't have to be defeated. There's a huge range of simple things you can do to lift your spirits and get yourself feeling positive again.
From spending some time in the great outdoors each day to creating a post-COVID bucket list, why not have fun giving these things a try and discover what works for you?
What are the January blues?
'January', referring to the month, and 'blues', referring to feelings of sadness or depression (1), is a term used to describe a type of situational sadness people feel after the Christmas holidays.
Being alone again after connecting with family and friends over Christmas, feeling sluggish after overindulging or thinking that you've already failed your New Year's resolution can lead to negative feelings known as the 'January blues'.
January blues are sometimes confused with Seasonal Affective Disorder (SAD), also known as winter depression. In contrast, SAD is a medically recognised disorder that comes in a seasonal pattern. It's thought to be caused by reduced exposure to sunlight during the shorter days of autumn and winter (2).
The theory is that a lack of sunlight can prevent a part of the brain, that is responsible for controlling the release of hormones, from working properly leading to low mood, a lack of energy and other symptoms (2).
How can I beat the January blues?
There are many January blues busters you can use to turn your mood around this winter and get yourself feeling optimistic in both your professional and personal life.
Here's how you can take steps towards feeling great this winter and avoid the January blues, despite the circumstances.
Exercise everyday
Moving improves your self-esteem and mood, as well as having countless other benefits.
Health professionals like doctors actually prescribe exercise as a treatment for depression which confirms just how effective it is.
While 150 minutes of moderate-intensity activity is recommended each week, the NHS state on their website: "Any exercise is better than none. Even a brisk 10-minute walk can clear your mind and help you relax." (3)
Why not incorporate a walk outdoors into your daily routine? Getting some fresh air after a long day's work, especially right now when we are all spending more time that ever indoors, can be really therapeutic and reset your mind.
Do the type of exercise you enjoy so that it's something in your day that you can look forward to.
Even if you feel like you're not in the mood, try and push yourself to be active. You will almost always feel better after exercising.
Prioritise sleep
Sleep is another factor that influences mood.
This year try and make getting 8 hours sleep a night a priority for the sake of your mood, work efficiency and long-term health.
That extra episode of a Netflix series will do less for your wellbeing than sleep can. The same can be said for the habitual scrolls through social media that keep us awake at night.
Try and have a slow winding down period before going to sleep that is technology free. The blue light our screens radiate can delay the release of the sleep-inducing hormone melatonin which can stop you from feeling sleepy (5).
If you're on a January health kick, getting enough sleep is just as important to you achieving your goals as diet and exercise.
Those who sleep on average 5 hours instead of 8 hours per night, will eat on average 22% more calories the next day. Over 5 days, that is an extra day's worth of calories (4).
Have trouble sleeping?
For some people, getting to sleep is difficult.
If your worries prevent you from getting to sleep, get up and write them down on paper. In the NHS advice, Dr Chris Williams recommends cutting your piece of paper into strips and writing down a worry onto each strip.
He says: "Separating out each of the things you're worrying about will help you untangle them and make them easier to cope with." (6)
Give each worry a day and a time where you're going to work on sorting it out. Put the strips away somewhere safe and go back to bed.
Practice meditation
There are a huge range of apps and resources available to help you meditate which in turn can help you to be more mindful.
As well as helping to lift your mood and reduce anxiety, meditation can also improve attention and concentration (7).
With apps like Headspace and Kalm, you can choose what kind of course you would like to do, for example 'finding purpose', 'handling sadness' and 'letting go of stress'.
With guided meditations starting from just 1 minute, meditation can help you to achieve a sense of calm in a short space of time.
By meditating and being mindful each day, you might start to emotionally process situations differently and see life through a different lens.
Optimise your diet
With phrases like the 'Corona stone' and 'Quarantine 15' going around, it seems like lockdown has become associated with weight gain.
Many of us seek comfort in food. 80% of us change our behaviour in response to stress. 45% of us eat more while 35% of us eat less (4).
Often, it's stress that causes our eating behaviour, so as well as making sure you're choosing nutritious options, you also need the right tools to help manage stress.
Along with the pandemic, Christmas is a time where we often eat more than usual which is why, come January, people embark on a New Year's diet.
If you're feeling a little bleak right now, any sort of crash diet or prolonged calorie deficit will make your mood even worse.
What we choose to eat has an impact on our mood and brain function.
Try to focus on giving your body the fuel it needs to thrive, with lots of nutrient-rich foods.
Make simple swaps, like a cup of coffee for ginger tea and lemon or a KitKat for strawberries, and make sure unhelpful foods are out of sight so you're not relying on will power.
Each of our bodies are different and what works for one person might not work for another. If you want to dive deep into your nutritional needs, something like DNA fit can be interesting.
Using your DNA, it can tell which vitamins you absorb fast and need a higher than average amount of, your coeliac predisposition, lactose tolerance and your sensitivity to different types of food, caffeine and alcohol.
Keep a routine
The power of a routine should not be underestimated. Simply adding the lost structure back to your day can help you feel a sense of control and achievement.
We should be seasoned professionals at lockdown living by now, but it somehow doesn't get easier. Feelings of worry and being stuck between the same four walls all day can leave you feeling despondent and like the days are rolling into one.
Even if you're feeling a lack of motivation, try to maintain a routine during this lockdown.
Get up at the same time each day and go to bed at the same time each evening. Keep up that same morning routine you had before the pandemic. Maybe that included a walk before work or 15 mindful minutes to yourself with a coffee.
If getting ready each morning makes you feel good, don't feel like the lockdown has to stop you from doing that.
Getting dressed into your jeans and applying a touch of makeup, as you ordinarily would have before the pandemic, can add a sense of normality to your life.
It can also make you feel in the zone for work, instead of feeling lethargic sat in pyjamas until midday.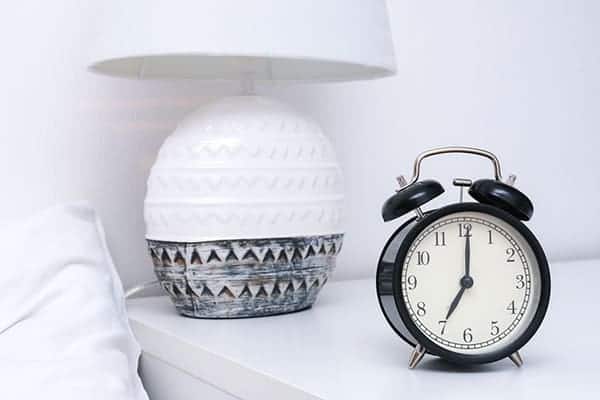 Take up a new hobby this lockdown
Trying a new hobby can be a fantastic way of boosting your spirits and self-confidence.
Maybe there's some new recipes you'd like to try cooking or maybe you'd like to learn a new language ahead of your first post-COVID holiday.
Why not try reading something inspiring, channelling your creativity with some painting or doing something to help others with some volunteering?
Giving yourself an extra dimension of purpose this month could help you to feel more fulfilled, confident and connected to others, if you take on a hobby alongside a friend or with your partner.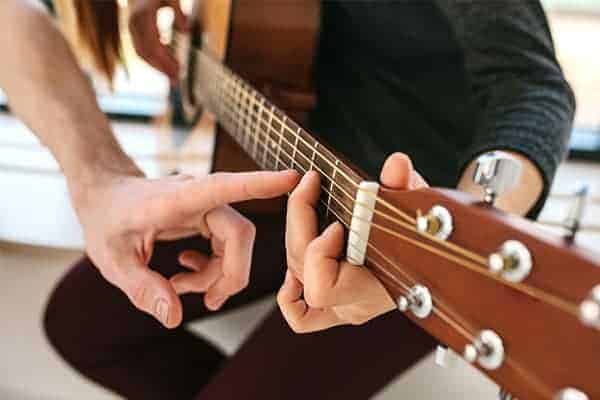 A final note…
Socialising and relationships are integral to our happiness and health, so not being able to physically see family and friends currently is hard.
But remember these restrictions we are living with are only temporary and if you haven't done so far, make sure you're making the most of FaceTime and Zoom!
For more information on how you can stay protected with Freelance Insurance, call our friendly team of experts today on 0333 321 1403, or click to get a quick online quote in minutes!
CLICK HERE FOR A QUICK ONLINE BUSINESS INSURANCE QUOTE
---
Sources:
Oxford Languages
https://www.nhs.uk/conditions/seasonal-affective-disorder-sad/#:~:text=production%20of%20serotonin%20%E2%80%93%20serotonin%20is,linked%20to%20feelings%20of%20depression
https://www.nhs.uk/conditions/stress-anxiety-depression/exercise-for-depression/
https://drchatterjee.com/dr-rangan-chatterjee-on-authenticity-compassion-and-building-a-healthier-world/
https://www.sleepfoundation.org/children-and-sleep/how-blue-light-affects-kids-sleep#:~:text=The%20blue%20light%20that's%20emitted,rhythm)%20to%20a%20later%20schedule.
https://www.nhs.uk/conditions/stress-anxiety-depression/reduce-stress/
https://www.forbes.com/sites/alicegwalton/2015/02/09/7-ways-meditation-can-actually-change-the-brain/?sh=5cf350e41465
---
Related articles:
10 New Year's Resolution ideas for Freelancers and Contractors
5 Top Tips to beat those January Blues when heading back to work
---