For freelancers, contractors and the self-employed, the beginning of a new year is the perfect time to assess your business goals and work routine.
Getting caught up in a raft of day-to-day tasks, it's often easy to lose sight of the bigger picture, or to fall into bad habits.
Making just one change, whether it's for your self-development or to improve business efficiency, can make a big difference to your success and how you feel.
Here are some New Year's resolution ideas for freelancers, contractors and self-employed people hoping to make 2021 their best year yet.
1) Be more strategic in your approach to business
Thinking about your future and what you want to achieve, by when, can help motivate you, keep you feeling focused and ensure you stay on track to hit your short-term and long-term goals.
Work out what your objectives are, both short and long term. Make sure they are SMART (specific, measurable, achievable, realistic and timebound).
By this time next year, do you want to have increased profits by X amount, by gaining X number of new clients? Or maybe you want to focus your goals on getting more clients in the industries you enjoy working for most.
Think about how you will get there. What tactics will you need to use to achieve your goals?
It might be time to up your rates or maybe you need to spend more time marketing your business.
Write down your strategy, objectives and tactics in a business plan. Refer back to them every month so you can review your progress and make sure you're on target.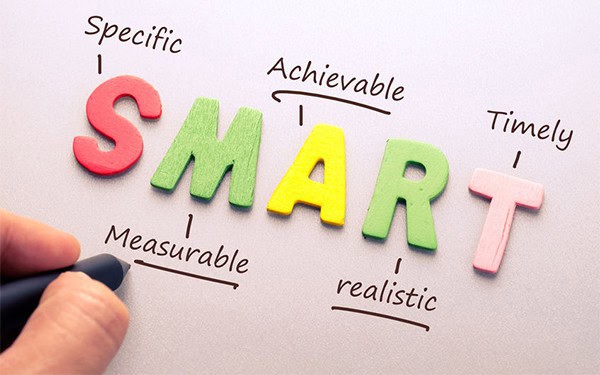 2) Review and update your rates
When was the last time you reassessed your prices? If you haven't altered your prices for a while, it might be time to up them.
If there's one thing we've learnt in 2020, it's to always be prepared for the unexpected (like a pandemic). With that said, you need to be charging enough to put away savings.
Some freelancers can feel nervous about increasing prices, for fear of losing out on business. Clients who know you are reliable will likely be happy to pay a bit more for a quality service.
When we spoke with PR Consultant, Jessica Morgan earlier this year in our Things to consider before starting a consultancy business blog, she said: "According to research, women often price themselves too low, so it's best to push yourself a little. And don't feel you have to constantly overachieve – you're worth the money."
Meanwhile, Marketing Consultant – Natalie Sharp said: "I did a competitor audit and looked at how other consultancy businesses had approached pricing. I also looked at industry sources and compared on a national and local level."
3) Take fewer risks
When you're a self-employed freelancer or contractor, you can't afford to take risks.
If an unhappy client tries to take you to court for compensation for a financial loss, allegedly caused by work you provided for them, the cost could be hugely detrimental to your business if you were not insured.
Equally, if you have accidentally completed your taxes incorrectly and are subsequently investigated by HMRC, you could face a large bill for legal costs if not insured.
That's why it's important for freelancers to be protected with Professional Indemnity (PI), Public Liability (PL) and Tax Enquiry and Legal Expenses Insurance (TE&LEI).
If you're insured, your earnings will be protected from these types of costs and you'll be armed with legal support.
Professional Indemnity (PI) Insurance, which covers you if a client suffers a financial loss because of the work you completed for them, can be bought from £98.00 per annum. Costs depend on your turnover, profession and level of cover.
For any freelancers who have contact with clients or the general public while completing their work, Public Liability (PL) Insurance is a wise choice of insurance cover. This would protect you if a member of the public suffered an injury, or property damage, caused by you or your employees while completing work.
To make sure your accounting and tax returns are correct, it's definitely worth working with an accountant as they are the experts in this field. What it costs for an accountant can be far outweighed by the savings an accountant can recommend. If you're not already working with an accountant, have a look online for the accountants in your area and give them a call to find out how they could help you.
It's also worth considering Tax Enquiry and Legal Expenses Insurance (TE&LEI). If ever you are subject to an investigation by HMRC, TE&LEI will cover your legal representation costs to make sure you're not out of pocket.
It's always a good idea to review your current business insurance to ensure you are fully covered. Look at your business to see if it has grown in the past 12 months. If so, then you may need a higher level of cover.
4) Be stricter on late payments
Late payments are arguably the biggest problem that freelancers face.
Chasing payments can feel uncomfortable and being down on income is a worry you could do without.
Fortunately, there are several things you can do to avoid late payments. As we explained in our 'Why you should include milestone payments in your freelance contracts' blog, start setting up a contract with your clients for every piece of work you complete.
Break the payments down for the project into three stages.
First, insist on a deposit up front. Then, depending on the size of the project, agree on one or two stage payments e.g. a payment after the first draft.
Lastly, agree on a third stage payment when the final version is complete.
When you are creating your contract, it might be worth getting a solicitor to write you a set of terms and conditions to ensure your contract for work and your payment terms are built on solid legal foundations.
Many freelancers print a copy of their terms and conditions on the reverse of the contract page.
Doing this will make the process easier for both you and the client. Your client can read and sign these at the same time as signing your contract, which saves you remembering to send multiple documents that might be missed.
5) Start claiming all of your expenses
Are you claiming expenses on everything you're eligible for?
From mortgage interest to stationary, printing and marketing expenses, there's some expenses you may not be claiming for and as a consequence, are paying more tax.
To see the full range of expenses that you could be eligible to claim for, read our Guide to Freelancer Expenses.
6) Make time for personal development
The biggest asset your company has is you. That's why it's important to invest in yourself.
If you're not already part of a professional association in your industry, it's worth looking into. Often with professional associations, you must complete a set number of CPD hours a year.
This will help you to make personal development more of a priority and to keep track of it, so you can see which areas you have covered and what you have learnt.
If you create a professional development plan at the beginning of the year, you can have a think about which areas you would like to improve on and dedicate some time in your diary to it each month.
7) Reach out for assistance
Being a freelancer can be isolating at times, but there are things you can do to feel like part of a team and engaged with likeminded professionals.
Connecting with others could also help you to improve your skills.
Now with social media, there is an online community for just about everything. Try joining a group relevant to your profession on Facebook and LinkedIn.
If you run into a business problem and need to ask a question, you can discuss it with other people in the group. It's likely that one of the other members will have experienced the same problem at some point.
Finding a business mentor is another great way of feeling connected. It will give you the chance to discuss your business plans in more detail and to look at problems from a different perspective.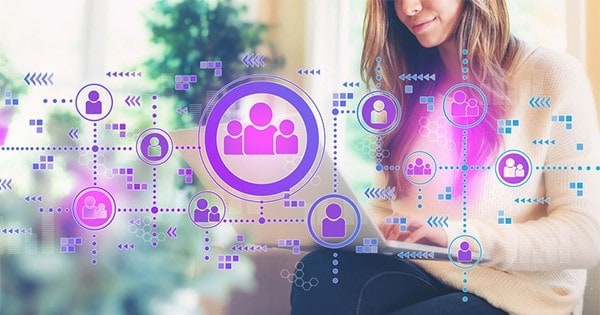 8) Refresh your website and your portfolio
If you haven't updated your website recently, have a look at each page to check that everything is working as it should and to see where improvements can be made.
For anyone who finds you online, they're going to be judging you based on your website. How professional it is will make the difference between you gaining a client or not.
Make sure that what you offer is clear, that your site does not take too long to load and that everything is easy to understand and navigate. If you have an online portfolio, make sure it's updated with some recent examples.
Does your colour scheme convey who you are as a brand? Have a think about what you would like your colours and tone of voice to symbolise.
If you find it difficult to objectively evaluate your website and your personal brand, ask a friend if they will look and offer some constructive criticism.
9) Get more organised
Sometimes we underestimate just how effective being organised is. Being organised can help you save time, avoid distractions, reduce stress, improve focus and stop you feeling overwhelmed.
We might think we don't have the time or believe we aren't wired to be organised, but what it often comes down to is building new habits.
Maybe in 2021 you could make spending 15 minutes each morning organising your day, or 10 minutes every day organising your office and paperwork, a habit.
Research suggests that it takes 66 days to form a new habit (1), so be prepared to stick with it for a while before it becomes second nature.
10) Start moving more
This year, stop thinking of exercise as a nice to do and start thinking of it as a must. Incorporating movement into your everyday will improve brain function and your mood.
Going to the gym isn't attainable for everyone but that's not the only place where you can get exercise.
Going for a walk each lunch time can help you refocus and have a more productive afternoon.
Why not try to fit five minutes of exercise in while you wait for your lunch to cook? Every little makes a difference to your body and brain.
If you're doubtful of how even just a small amount of exercise each day can benefit you, Dr Rangan Chatterjee, author of Feel Better in 5 explains:
"If I were to tell you I wanted you to start smoking non-stop for five minutes a day, then eat rich chocolate biscuits for five non-stop minutes, then drink as many litres of sugary pop as you can physically swallow for five solid minutes, and that I wanted you to do this five days a week, every week, you wouldn't be at all surprised when all this started changing your health."
"Good health works in exactly the same way as bad health, yet we don't think of it in the same way."
"It's the journey you're taking – the small, regular, daily steps you're choosing to make – that will end up having the most dramatic long-term effects.(2)"
11) Bonus point – Look to help other freelancers
This year has been one of the toughest on record for the freelance economy. Many freelancers have found themselves without work and with very little financial support.
There will be times when you're so busy that you will have to work long hours just to keep up. At these times, think of other freelancers and reach out to them for help.
Providing work for fellow freelancers will help you expand your network, and you may need the favour returning at some point.
For more information on how you can stay protected with Freelance Insurance, call our friendly team of experts today on 0333 321 1403, or click to get a quick online quote in minutes!
CLICK HERE FOR A QUICK ONLINE ENGINEERING BUSINESS INSURANCE QUOTE
---
Related articles:
Why freelancers need professional indemnity insurance
Dividends and dividend tax rates for the self-employed: what do I need to know?
Maintaining your productivity while you're working from home
---
Sources:
---