PI Insurance vs EL Insurance: what are the key differences between Professional Indemnity Insurance and Employers' Liability Insurance that businesses need to know
Are you considering an insurance policy for yourself or your business? If so, a question that may present itself to you is: what is the difference between professional indemnity insurance and employers' liability insurance? Most importantly, which one is more suitable for you?
Both insurances cover negligence claims made against either yourself or your company. The difference comes in the type of negligence.
One covers the claims that are made against you by your clients, while the other protects you against claims made by employees.
Professional Indemnity Insurance
A professional indemnity insurance policy covers you if you are alleged to have provided inadequate advice, bad service or designs to a client. It covers the legal costs and all associated expenses that come when defending your claim. This will also compensate your client to rectify your mistake if you lose your case.
Various scenarios can be covered by this policy, including:
Professional negligence.
Loss of documentation or data.
Breach of copyright or confidentiality.
Loss of revenue due to negligence or a mistake.
Defamation/libel.
If you provide any sort of service or advice to customers, you should consider professional indemnity insurance to protect yourself against potential future issues.
You may currently enjoy a good relationship with all your clients, but situations can deteriorate quickly when any of the above factors are involved. No matter how professional or experienced you are, mistakes happen, so preparing for these situations is vital to future-proofing your business.
While not a legal requirement, some professional bodies and regulatory bodies will require you to have PI insurance in place before they award you with any work. This is typical for professions such as legal professionals, financial advisors, accountants, healthcare professionals, architects and even marketers, if they are delivering marketing interventions on behalf of a funded initiative. Even though it is not a legal requirement many professionals can benefit from this type of cover.
Get a quote for your indemnity and liabilities insurance here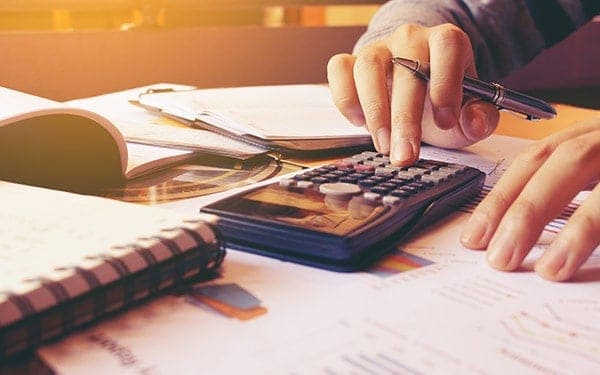 Employers Liability Insurance
As one of the main types of business insurance, most employers throughout the UK are legally obliged to take out an EL insurance policy. The policy will pay your defence costs should an employee bring a claim against you as well as compensation for his injury.
For example, if a member of staff were to trip over a loose wire in an office space and be badly injured as a result, they may choose to sue for compensation as a result. In the case that your employee or former employee wins the case, you could be ordered by the court to pay compensation for injury, costs associated with their injury and even loss of earnings.
Your insurer will handle your claim so that compensation and any other legal fees you accrue can be paid for by your employers' liability insurance.
If you are a freelancer, contractor or sole trader then EL insurance may not be necessary for your business. For clarity of this please call one of our expert team for details on 0333 321 1403.
There are many different types of business insurance available, knowing which are right for you can be difficult to understand without expert advice.
Often you will find that a mix of policies will be applicable and necessary for your business.
Get a quote for your indemnity and liabilities insurance here
If you'd prefer to speak to one of our team please call 0333 321 1403.
---
For further information you can read the HSE brief guide to Employer's Liability Insurance here.
---