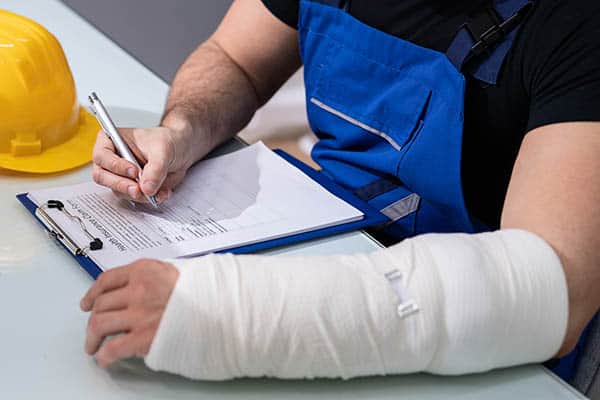 Needing to make an insurance claim is something that none of us look forward to, because it means something has gone wrong.
Being prepared helps, and if you're organised then making a claim needn't be a stressful experience. Our claims team are here to help.
We hope that you never need to make a claim, but if you do, follow these simple steps and we'll be able to get you back 'on the tools' quickly.
Notify us immediately of your need to make a claim
Even if a claim has not yet been made, but your client has hinted at their dissatisfaction with any aspect of your work, you should still inform us straight away.
By contacting us, we can help you potentially avoid a claim and help you to manage the situation to an amicable resolution between yourself and your client.
If and when a claim is made against you, we ask that you put all of the details in writing along with all of the relevant documentation, so that your claims handler can manage your claim as efficiently as possible. Please note, this is a condition of your tradesman insurance policy.
To make a claim under the tradesman insurance policy, please contact us by:
writing to our claims team at Markel (UK) Limited, Verity House, 6 Canal Wharf, Leeds LS11 5AS, or
phoning our claims team on 0345 355 2227, or
email our claims team – claimsuk@markelintl.com
Please ensure you quote your policy number and the full name of the policyholder.
Collect all of your documents and other evidence together
As a self-employed trades professional you should already be retaining copies of all of the key documentation relating to each contract, including but not limited to your quotes, email correspondence, and invoices. This is important for two reasons, 1. So you can provide proof for potential claims, 2. For your tax records as, at any point, HMRC might want to look at your documents.
We understand that gathering all of the evidence relating to a particular claim can be time consuming, but it is vital to ensuring your claim can be defended properly and efficiently.
Present copies of your receipts
If your claim is related to theft of your tools, trades materials or other items, we will ask you for copies of the receipts as proof of purchase and proof of the value of the items.
It is important to retain all of your business receipts, and is something that you will already be doing for your business accounts.
Your receipts will help us to assess the value of the items stolen and the replacement value.
Be honest when making a claim
It is in your best interests to be open and honest when notifying us of your need to make a claim. When you are providing your claims handler with the details from your point of view, be honest and don't exaggerate any of the details.
Please remember we are here to help you
Making a claim can be stressful, depending on the circumstances. Remember that our claims team are here to help you. Remaining calm will help the claims process to run as smoothly as possible, and you can rest assured that your claim is in the best hands.
Important
Please note that you must comply with the claims conditions, which can be found under 'claims conditions that apply to this policy as a whole', in your policy document.
Failure to follow the claims conditions could result in a delay or reduction to your claim, or even result in your claim not being paid.
---
Sources:
https://www.caunceohara.co.uk/5-step-claims-process-stolen-damaged-office-equipment/
https://www.markeluk.com/articles/making-an-insurance-claim-your-5-point-checklist
https://www.gov.uk/self-employed-records/what-records-to-keep