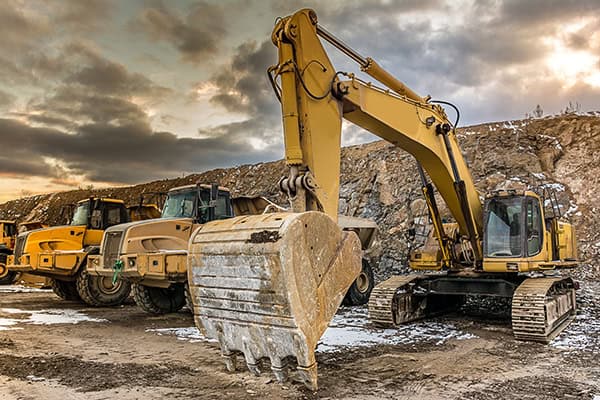 Plant insurance is designed to cover the costs of continuing hiring charges you incur while the plant is replaced or repaired, or to replace your own plant machinery if it is stolen or damaged. Cover is typically available as part of an insurance package or can be for individual items, from small portable tools such as power tools, to larger equipment e.g.: cherry pickers, and mini-diggers.
Does your business need plant insurance?
If your building extensions, laying drainage pipes, landscaping gardens, you'll likely operate plant machinery. Millions of pounds of plant machinery is stolen from building sites every year. Vandalism is also a problem, as are the elements and the everyday hazards of a construction site. Each of which can cause significant damage.
If you've leased plant equipment you'll typically sign an agreement saying you're responsible for the equipment while it's under your supervision. If the plant you've hired is damaged or stolen you will be legally liable to replace it. Whether you've hired-in, or own your own plant equipment, it's vital to ensure you're insured, so if you experience plant theft you're not out of action for too long.
What does plant insurance cover?
Plant insurance can provide cover for both hired-in and your own equipment from malicious damage, fire damage, flood and water damage, storm damage and theft. This typically includes while the equipment is on-site and while it is in transit to and from a construction site.
The policy will cover the expense of ongoing hire charges until the equipment is replaced or repaired. Levels of cover will vary depending on your insurer and the level of cover you have taken.
What does plant insurance cost?
Plant insurance premiums can vary in cost depending on what cover you need and how secure your site is. In many cases you can help reduce the cost through:
.. Installing extra security for your equipment such as CCTV and manned guarding.
.. Keeping your plant equipment under cover to protect it from weather damage.
Some plant hire firms will offer insurance for their equipment. This can be restrictive (e.g.: exclude cover for accidental damage) and provide less cover than annual plant insurance, which can work out cheaper than taking out a separate policy every time you hire plant equipment.
What do you need to consider when choosing plant insurance?
As with most insurance policies you will need to check with your insurance provider that everything you want cover for can be covered. Some plant insurance policies carry an excess that you need to contribute towards each claim. You can reduce your premium by agreeing to a higher excess, but that means you would need to pay a larger sum in the event of a claim.
Plant insurance is currently unavailable from Caunce O'Hara
---
Find out more about Tradesman Public Liability Insurance here