If you want to improve your fortunes as a freelancer, you will need to constantly assess where you're at and whether you're still on track with your business plan. We look at five tips for improving your freelancer fortunes to help keep you on the right track.
Take stock of your finances
Whether you run your accounts to the dates of the tax year or from January to December, it is always a good idea to take stock of your finances at least once a year.
Arranging a meeting with your Accountant to have a chat about your current situation could help you form ideas to improve your finances in the forthcoming year.
You should be able to identify your biggest costs and identify opportunities to reduce those costs.
You will also be able to identify what was good/bad about the previous financial year. This will help you make plans to minimise the bad and maximise the good.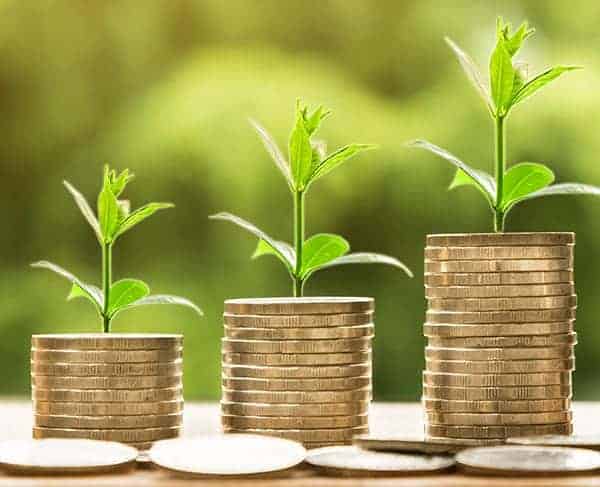 Build a 'piggy-bank'
Saving for a rainy day is old, yet sound advice. You never know what is around the corner, so building up your 'piggy-bank' to ensure you can afford the unforeseen will help.
It isn't just the bad things we all need to make contingency plans for, such as annual website hosting, membership renewals, car maintenance and boiler breakdowns.
We also need to ensure we can afford the good things and the enjoyable opportunities that come our way. Networking events, business award parties, trips away (both for work and for pleasure) can all be last minute opportunities, yet without a reserve of cash it becomes difficult to afford them.
Becoming a good saver will also help when it comes to paying your taxes on time and help you avoid potential HMRC penalties.
Improve your marketing
All businesses, no matter what their size, see marketing as a cost. To reach your target markets efficiently you need to advertise and most targeted advertising costs money.
Yes, you can use social media to promote your products and services without any cost other than time, but it is likely that you will only reach a small number of potential clients and you may find business growth very slow.
If you already engage in a variety of marketing activities, then well done you! But are they all working for you?
Every 6 months it is a good idea to evaluate your marketing channels and ask questions of them:
Which ones are bringing in the most business?
Which marketing activities are costing the most?
How can I improve my marketing?
Where are the opportunities to save money on my marketing?
You may be surprised by what you find. That fortnightly networking event you enjoy (that costs you £500 a year) may not be bringing any business in. You might enjoy it, but if it isn't working you need to look at making a change.
You may run pay-per-click adverts but haven't seen any growth in leads for 6 months. If that's the case, ask a PPC professional to look at your account, they should be able identify where it can be improved, thus saving you money in the long-term and earning you more new business leads.
A simple change could be shopping around for less expensive printing for your business cards and flyers and brochures.
There are lots of things you can do to save money and make more money from marketing if you devote some time to them.
Invest in bookkeeping software or App
Let's be honest, bookkeeping is a chore that no freelancer enjoys. It is onerous and time consuming and because a lot of freelancers don't have any basic bookkeeping training it is easy for mistakes to be made, which can lead to bigger problems further down the line.
Make life easier for yourself and save time by investing in bookkeeping software or an App.
Many freelance professionals carry a wallet or purse full of receipts. Some will even keep them in a shoe box at home or in their office. Then when it comes to adding them to their books it becomes a long-winded task.
With an App you could scan them and input them on the go, saving you time and money in the long-run.
Review your policies and compare the market
Don't assume that your provider agreements are the best for your needs each year. Circumstances change, provider offers change, your needs will change.
In terms of insurance, look at your policies before they are due for renewal. Do they still cover your needs?
Has your annual turnover increased?
Do you have to travel for your work?
Do you carry business equipment with you for your work ie: laptop, mobile, tablet, camera? If so, are these items insured?
If you have any doubts about your insurance cover or if you know you need to update your policies, then give your insurer a call and make sure your cover is up to date.
In some cases, you could save money on your premiums. If you ever need to make a claim you could save money on the cost of replacing any lost or damaged business equipment by updating your policies.
We hope these tips help for a more prosperous year.
If you would a like an insurance quote, we offer a range of online business insurances for freelancers and contractors. You can get a quote in a matter of minutes.
---
Related Articles:
Planning for your future as a freelancer 
---