Feefo Platinum Award win for Outstanding Customer Service
Posted on 24th April 2020 by Phil Ainley MCIM CMktr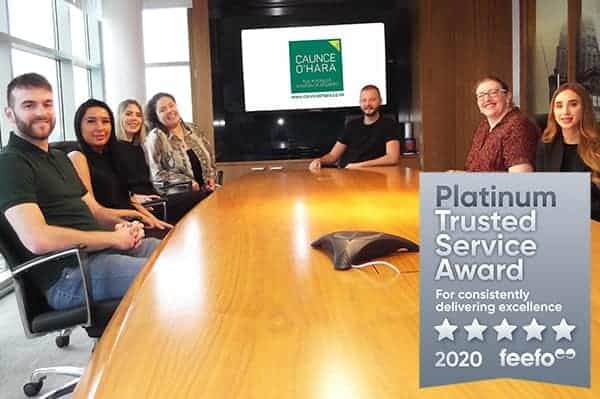 Caunce O'Hara are proud to announce that we have won the Feefo Platinum Award for Outstanding Customer Service.
The award is Feefo's highest accolade and is based on real reviews and feedback from our freelance and contractor customers.
Schemes Manager, Katie O'Sullivan said: "As a passionate team that strives for happy, stress-free customers we are absolutely delighted with the acknowledgement from FEEFO of the Platinum Award for customer service."
Caunce O'Hara & Co Ltd were established in 1995 and were one of the first insurance brokers to offer professional indemnity online to freelancers, and we continue to provide comprehensive PI insurance policies at competitive prices to the freelance community today.
In the years since, we have blended innovation with a strong customer focus to provide insurance cover for a broad range of freelance and contractor professionals across the UK.
To find out what our customers are saying you can read our testimonials online at https://www.caunceohara.co.uk/testimonials/
If you are a freelancer or contractor and would like to speak to one of our friendly award-winning customer service team for a business insurance quote please call 0333 321 1403
Back to News