For many freelancers, working from home is the most practical place for them to run their freelance business from. In the comfort of your own home, you don't have to fork out rent for an office and rather conveniently, you won't miss any postal deliveries.  However, allowing yourself a change of scenery once in a while can be a great boost for your productivity.
For new freelancers, the novelty of working from home and bypassing the manic morning commute is yet to wear off.
Spending the day in comfy clothing, sat with your feet up just a few steps away from the kettle while singing along to your favourite playlist, there is no doubt that working from home has its perks.
For experienced freelance professionals however, working from home can lose its appeal. While it's certainly convenient, working independently in the same spot day in day out can become monotonous.
When your place of relaxation also becomes your place of work, it can feel as though you've lost that idyllic escape designated to down time.
Staying in the same space all day, and evening, can feel restrictive and isolating. While you don't want to be constantly distracted or natter the day away, human interaction is vital to your health in preventing feelings of loneliness.
Even a small exchange of words simply asking how your evening was or sharing disappointment in the gloomy weather can unintentionally be uplifting. It's these small exchanges and working relationships that in the office place, we take for granted.
Allowing yourself a change of scenery, even if only for one day a week, can be beneficial for creativity, inspiration, productivity and ultimately your wellbeing.
We've identified some options for you to consider for your day or two away from your home office.
1. Café
Finding a quiet café to tuck yourself away in for the day can be bliss and not only for the delights of quality coffee. Many freelancers work from coffee shops to break up the day and find inspiration amid new surroundings.
Can I sit in a café all day? How many coffees per hour are needed to permit my stay?
When working from a coffee shop, it's common to feel conscious of outstaying your welcome. Though it does vary from café to café, depending on footfall, generally buying a coffee gives you a good 45 minutes to feel comfortable. If you're buying coffee followed by lunch, you can restfully stick around for up to 90 minutes without feeling uneasy.
Why not use this timescale to your advantage? Set yourself a goal of what you must achieve before leaving the café. This is likely to spur you on.
The perfect recipe:
– Reliable Wi-Fi connection
– A spacious environment
– Low noise
– Inspiring interior design
– Good quality coffee
– Homemade cake… (is a nice treat to have)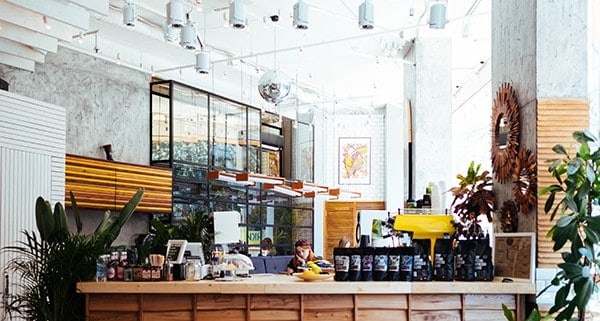 2. Co-working spaces
If you struggle to maintain motivation working from home each day, a co-working space can be a superb option. In a co-working space, it's likely that you'll grow your network through meeting fellow freelancers and industry professionals.
There are many benefits to be had from conversing with other freelancers and making new connections. You can share tips, see things from a new perspective, have a helping hand nearby to offer advice and overall feel more inspired by other creatives.
Co-working spaces vary. Some provide workers with their own private office or alternatively you can opt for a dedicated desk or a hot desk. Many co-working offices like WeWork and Spaces offer meeting rooms, sofas to relax on, kitchen areas and events.
Often you can choose from renting a space either on a full-time basis or a part-time basis.
The obvious downfall is the rental cost that comes with co-working spaces. Depending on your budget, this could be a wonderful option to consider.
3. The library
Discover rare books in characterful grandeur and reap the benefits of complete undisturbed peace. In these quiet zones optimum levels of concentration can be easily achieved and unlike in a café, you won't risk tuning into multiple nearby conversations.
As with co-working spaces, having a plan and knowing you need to be somewhere for a certain time can add structure to your day and bring a newfound burst of motivation.
Working from the library is the most cost-effective choice of workspace outside of your home and you won't need to worry about outstaying your welcome.
All you need to work from a library is a library card which are free. For most central libraries you can register to become a member online.
In Manchester's Central Library, they even provide visitors with access to iMacs, installed with Adobe Creative Suite that you can use for up to three hours per day.
As well as a therapeutic atmosphere, many libraries now have a café for your midday pick-me-up.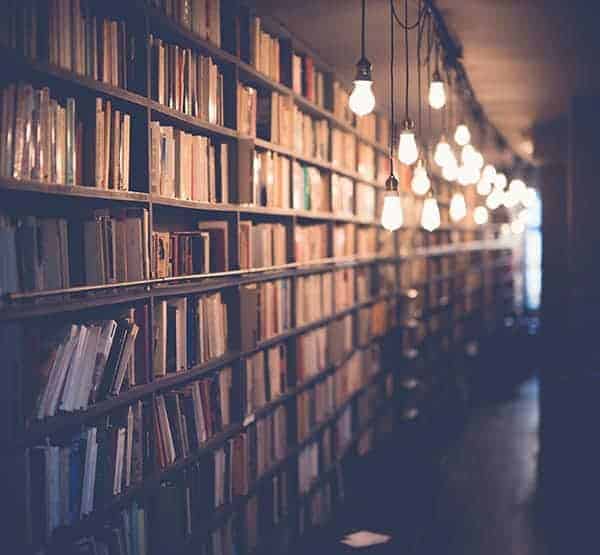 4. Outdoors
If you have some research or reading to complete before a project, why not do it on the move?
For example, while taking a stroll around your local park or when parked up at the beach. If you have a car and aren't too heavily reliant of the internet for certain aspects of your work, you can park up overlooking the sea or countryside for an hour or so and take in the magnificent scenery as you work.
This can be an excellent way to break up your day and is scientifically proven to relieve stress. Some research even indicates that walking in nature can improve your short-term memory.
5. A family member's or friend's home
This may be unachievable for those who don't live close to family but working a day or two a week from your parents could provide a pleasant change of scenery and a chance to catch up with loved ones.
Often our parents have more space at home than we do, especially if you live in a city apartment. If you can work undisturbed at your parents, grandparents or sibling's home, you'll be able to enjoy lunch together and can use this time to catch up.
For elderly family members this could be ideal in providing some company. Simply sitting in the same room as another person or sharing a pot of tea can be comforting to those who spend a lot of time on their own.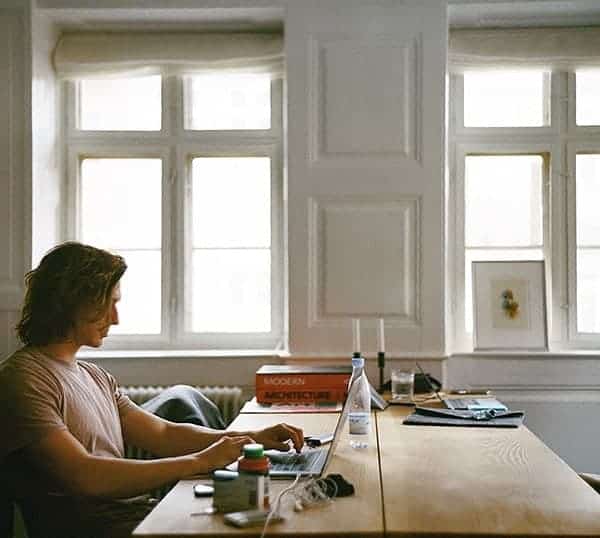 6. Office at home
If you would prefer to be perched at home, try and make space for an office or a designated work area, away from distractions. If possible, try not to work from your bedroom as it's good to keep this area reserved for rest.
Ensure you have a dedicated work desk rather than working from your table or kitchen work top. Laying out your equipment and packing it away each day will take up valuable time. Finding crumbs or bits of dried food in between paperwork is never ideal either.
Investing in a comfortable chair is a must for your back and being next to a window or plants is also helpful in keeping spirits high.
Finding the perfect work environment is essential for both creativity and productivity. Good luck with your freelancing and wherever you choose to work from, make sure you're protected in case something goes wrong.
Call us today to secure your freelance insurance on 0333 321 1403
---
Related articles:
The Rise and Rise of Co-Working
---