To be successful in the competitive world of freelancing you need to hone your selling skills as well as your technical skills.
Selling is a key skill in business and one that doesn't come naturally to most people, but it is a skill you need if you are to stand out and be successful.
Remember, there are thousands of freelancers out there and you will be bidding against a handful of them every time you pitch for a project.
You don't get a second chance to make a first impression
It was flip of a coin as to whether this point came before 'planning and preparation' or not, either way it is just as important and clichés such as 'First impressions count' and 'You never get a second chance to make a first impression' ring true.
Your initial contact with a potentially new client could make or break your chances of winning their work. This can even boil down to how you answered their phone call.
"What's Up", "Yo" and "Yep" won't cut it and you could find yourself back on a company's payroll quicker than you can imagine.
Search online for a simple and polite telephone script that you are comfortable with for answering your phone calls, then practice it (often) so it comes naturally.
Planning and preparation
As the Cub Scouts say 'Be Prepared'. As a freelancer that means making sure your groundwork is in place, both for your own business and also for any new client meetings you have scheduled and for any new projects you are undertaking.
If you are meeting a client, whether it's your initial meeting or your tenth, it is important to ensure you are fully prepared for the meeting beforehand. Ensure you have researched both your client and their industry sector. From this research you can think of questions to ask and also gain important insight into how their business has changed over time.
The initial client meeting can be a nerve-wracking experience when you're starting out, but you can control the situation to your advantage by ensuring you are prepared, smartly presented and enthusiastic about your work. If you are passionate about your work and your profession it will come across positively.
When you are leaving the client meeting it is a good idea to ensure you leave them something to remember you by. The most common 'leave behinds' are business cards and brochures, but you could be a bit more creative if you really wanted to stand out from your competitors.
Above all, make sure you put time aside to follow up on your meeting. Call your potential new client a couple of days afterwards to ask if they have any questions they'd like answering, or at very least send them an email to say thank you for their time and you are available to answer any questions at their convenience.
Getting help from other freelancers can make all the difference
Working with a professional graphic designer to create your identity and ensure it is consistent across all of your marketing, including: business cards, printed marketing material, website and social media channels, will help make you look professional. These all count towards a positive first impression.
It's also a good idea to keep your personal opinions to yourself, so be careful what you say on social media. Even if your limited company's social media channels are full of insight and professionalism your clients can easily find your personal social media profiles too, which could paint a very different picture of who you are outside of working hours.
Remember 'people buy people', you could be the best freelancer in your industry with numerous awards to your name, but if your first impression isn't a good one you simply won't win the work.
Show provenance
If you are pitching for work it is important that you have examples ready to present, usually in a portfolio or in a digital folder on an ipad or laptop.
Many stories are told of how a client has awarded their project to the freelancer or contractor that showed them examples of work they had already completed. It's common sense and instills a client's trust in you and your skills from the outset that you can deliver the project they are employing you for.
A client will also be keen to look at testimonials for real-world insight into how you work and how you treat your customers. The easiest way to do this is to show testimonails on your website or Google My Business page, and on your social media channels.
Your new client may have initially found you via your website, in which case they may already have read your glowing reviews, which could have been why they were persuaded to contact you in the first place.
If you don't have any testimonials, ask for some. Most people are happy to leave a positive review, and it may create a new opportunity for further work with those clients.
Whatever you do, don't make them up. Fake reviews are easier to spot than you think.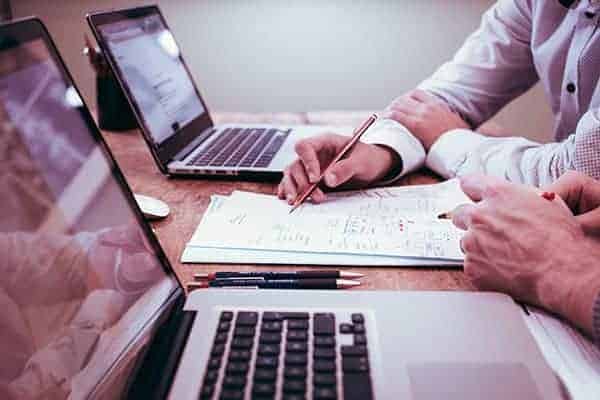 Be thorough and professional
Ask questions, always. You're an expert in your field of business and your client is an expert in theirs.
Do not assume that you have all the information you need from your client after you've met them for the first time. It is up to you to ask for the information you need, even if you have to go back to them two, three or four times.
This is especially important if you a freelancing in the creative media sector as you will undoubtedly work on projects for clients from different market sectors, all of which will have different needs and different markets to serve. They may also have certain industry regulations that you have to adhere to for compliance.
No two sectors are the same and what works for the B2B market won't necessarily work for the B2C market, so the more information you can gain directly from your client the better.
This way you will be more equipped to provide your client with a reasonable estimate of what the project will cost them.
Another good way to approach the pricing of projects can be to say "Previous projects I have completed that are similar to this have cost between £x and £y. Does that fit within your budget?"
This way you will have leaway in terms of the upper limit you can invoice in case you have underestimated the amount of work involved or if there is a rise in the costs of the raw materials you need for the job. Not so easy if you have given the client a set price from the outset.
This way you will also discover if the proposed project has had a budget allocated to it or not, and whether the client is serious about pursuing the project further or if they are just looking for competitive quotations.
Be open and honest
Trust is a vital component of good business practice, so let your client know what your plans are and how you approach your work. Be open and honest with them from the outset, that includes how you bill them and when.
Agreeing on your invoicing at the outset will put your new client relationship on solid ground as both parties will know exactly where they stand. Clients will expect you to ask for a deposit for the work upfront and may even expect a three-tiered invoicing system for larger projects, so dont be afraid to discuss how you structure your invoices with them.
Telling your client that your SEO tactics are a secret, or that the cement you plan to use to build their extension is a special mix will only worry them. Be honest and transparent and you find the whole project runs smoothly from start to finish… essential when it comes to asking them for your final payment.
Know your costs so you don't sell yourself short
Being the cheapest or the quickest in your field, will not position you as being the best, so you'll need to learn the art of negotiation.
If you sell your services too cheaply just to win a greater volume of work you may find yourself with cashflow problems further down the line, not to mention issues actually completing all the that work.
You could also discover that being the cheapest loses you the opportunity altogether, because the client might perceive the potential quality of your finished work to be inferior to a competitor's.
Get to know your costs down to the last penny to ensure the quotations you give cover your outlay as well as the time needed to complete the work. You have to remember you're in this to make a living.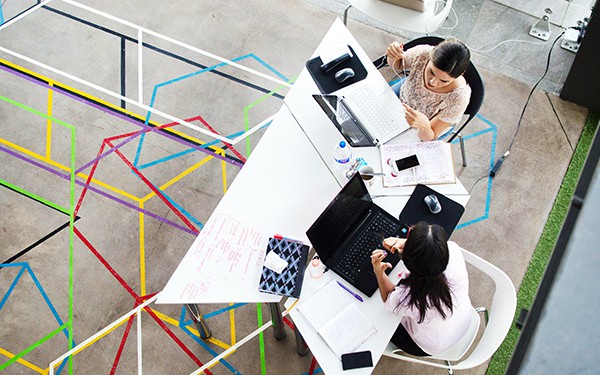 Keep in touch
This might seem obvious, but try and retain constant contact with your clients.
When you're busy this can be difficult to keep up with, so it's a good idea to schedule a couple of hours on a Friday afternoon to reach out to your clients by phone or email just to say hello.
Let them know what you're currently working on, tell them of any offers you may have or any improvements you're making and why. You could even mention how they might benefit, thus starting a conversation about a potentially new project for you to work on.
Keeping your clients up-to-date during production is good professional practice. Let them know of any issues and snags, project statuses, new ideas or recommendations that you may have.
Other ideas include sending your clients a seasonal message at Easter, the start of Summer, and Christmas, just to let them know you're thinking about them. It can lead to unexpected enquiries for new work.
Remember, if you don't stay in touch with your clients they will forget about you and you could lose them to a competitor who is more communicative.
Protect yourself
Mistakes happen, after all you're only human. Spelling errors on a website can be corrected with a couple of clicks, but if errors are found in printed materials they can be costly to amend
If errors are found in other industries such as construction they can potentially become fatal flaws which can cost £000's to correct.
If you make an error on a project that causes your client to lose revenue they could make a claim against you for the lost income. That's where a Freelance Professional Indemnity Insurance policy can help.
It's important to remember that Professional Indemnity (PI) can only cover you for making a mistake. If you promise something that you know you cannot deliver, then you may not be covered.
PI insurance can cover you for mistakes including professional negligence, unintentional breaches of copyright or confidentiality, Data Protection Legislation Prosecution Defence Costs, and Loss or Damaged Documents.
Many professionals will be required to prove they carry this type of insurance before they can join their respective professional bodies.
Some clients may also demand that freelancers and contractors have professional indemnity and liability insurances in place as a requirement of a contract.
However, even if it is not required or requested, many freelancers and contractors can benefit from the protection PI insurance offers. It will give you peace of mind that you are covered so you can work virtually worry free.
If you have been asked to carry Professional Indemnity and/or Public Liability insurance for a project, and would like a quote, please call our Schemes Team on 0333 321 1403 today.
---
Related Articles:
Freelancers Guide to Professional Indemnity Insurance
Improved cover for freelancers and contractors
---