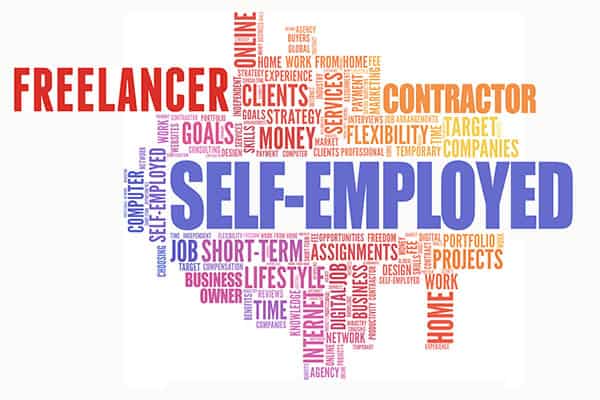 In a OnePoll survey that we conducted in February 2023, we asked 500 self-employed professionals what they liked about being self-employed, and also what was their biggest issue about being a small business owner. Some of the answers were to be expected, whilst other answers gave us a better picture of some of the challenges that self-employed business owners are facing.
Firstly, we'll take a look at some of the most relevant feedback, before we delve into what concerns the self-employed have right now.
What do people like the most about being self-employed?
When we asked what do you people like most about being a self-employed business owner? The top answers were to be expected, as we've written about them many times in the past.
28% of respondents simply said they liked being their own boss. While 21% of respondents said they liked the flexibility of being able to work when they wanted to, rather then being tied to a 9 to 5 work schedule.
Better work/life balance was cited as another important reason for being self-employed, with 18% of respondents agreeing that being able to see their children more and enjoy more downtime was high on their list of priorities.
The freedom to pick and choose which projects they worked on received 15% of the votes, while the earning potential of being self-employed received 12%. The variety of work that self-employment offered received 5% of the votes.
However, 1% of respondents stated that they didn't enjoy anything about being a self-employed business owner.
What do people say is the biggest challenge about being self-employed?
We also asked, what was the biggest challenge or drawback of being a self-employed business owner? which received some interesting responses.
The most active respondents for this question were aged between 25 to 44 years, with 62% of responses coming from this age group.
While 21% respondents cited that they enjoyed the flexibility of being able to work when they wanted to, 28% also stated that they did not enjoy the irregular work and irregular income that comes with being self-employed. This is where finding the right balance for you is important. Being self-employed is a 'feast or famine' way of working. We published an interesting article about this in 2018, called 'Freelance Freedom or Full-time Framework?', which looked in depth at the pros and cons of both.
The joint second biggest challenge faced by respondents, with 20% of the votes, was the long hours and the lack of holiday pay and sick pay. In a feast or famine profession you're going to encounter periods when you need to work really hard to drum-up work, but on the flip side you'll enjoy busy periods when work constantly flows and you're having to work extra hours to keep up.
While there were 3% of respondents who said that they didn't see any drawbacks with being self-employed, there were many who cited issues with their customers as being a big problem for them.
18% of respondents stated that not being paid on time by clients was their biggest problem. This is a popular comment across the freelance sector and has been for many years. It is widely agreed that attitudes towards the self-employed still need to improve in the business community, which in itself is an ongoing education piece. This could be why 10% of respondent said that handling difficult customers was their biggest issue as a self-employed business owner.
When it comes to the issue of late payments, which can seriously harm your cash flow, there are a few steps you can take which can help both yourself and your clients. We've published the following articles specifically about this topic, which can help you:
How can self-employed professionals protect themselves and their small businesses?
There are a multitude of insurance policies available to self-employed professionals that can help to protect their small businesses.
Firstly, to help you address the issue of late payments, there is Legal Expenses Insurance (LEI). In business, contract disputes are commonplace for any of a number of reasons, from late delivery to negligent work. The LEI policy will help to cover the costs associated with contract disputes for goods and services, which can include "undisputed debts unless the debt is at least 90 days overdue and you have requested full payment in writing at least 3 times in 3 consecutive calendar months since the first due date". If you purchase an LEI policy through Caunce O'Hara, you will also be provided with an access code for the Markel Business Hub. This is an online resource containing a range of documents and articles to help you manage the various issues you may encounter when running a small business, such as legal updates, templates, guidance documents, checklists, and useful links.
Another key insurance policy we offer, which could prove invaluable when it comes to payment disputes, is Professional Indemnity Insurance (PI). When finances are tight – such as during a recession – it has been known for some businesses to look to save costs by disputing payments to their suppliers. This can be actioned by the client by disputing the quality of the work delivered by the freelancer, or via claims of negligence if the work hasn't generated the required sales volumes, or a claim of a breach of contract is work has overrun an agreed deadline.
PI insurance will protect you if such a claim is made against you by helping to cover your legal costs and compensation awards. On the plus side, PI insurance can also help you to win a claim that your client makes against you, which could ultimately force the client to pay you what they owe you.
Click here today to get a quick online quote for your Legal Expenses Insurance and Professional Indemnity Insurance.
---
Sources:
Caunce O'Hara & Co Ltd Tax Enquiry & Legal Expenses Insurance Policy Document
OnePoll Survey February 2023.